We understand people are feeling a lot of uncertainty and stress right now. It is crucial now, more than ever, to stay informed and work on your physical and mental health. Many of you are practicing social distancing and remaining home as much as possible. Getting creative and working with art, music, graphic design, dance etc. is a great way to break through that cabin fever and find creative ways to connect with others. Here are some fun things to do to avoid boredom while keeping yourselves and each other safe!
1. Create a meme! We are all in need for some comic relief right now so creating and posting memes is sure to lighten the mood, a little. Get your friends to make them using FREE Adobe Spark and submitting their posts to the Study Break Meme Challenge for the chance to win $100 Amazon Gift Card, A FREE YEAR OF ADOBE, and an Insomnia Cookie Party Box!!!
Study Break Meme Challenge -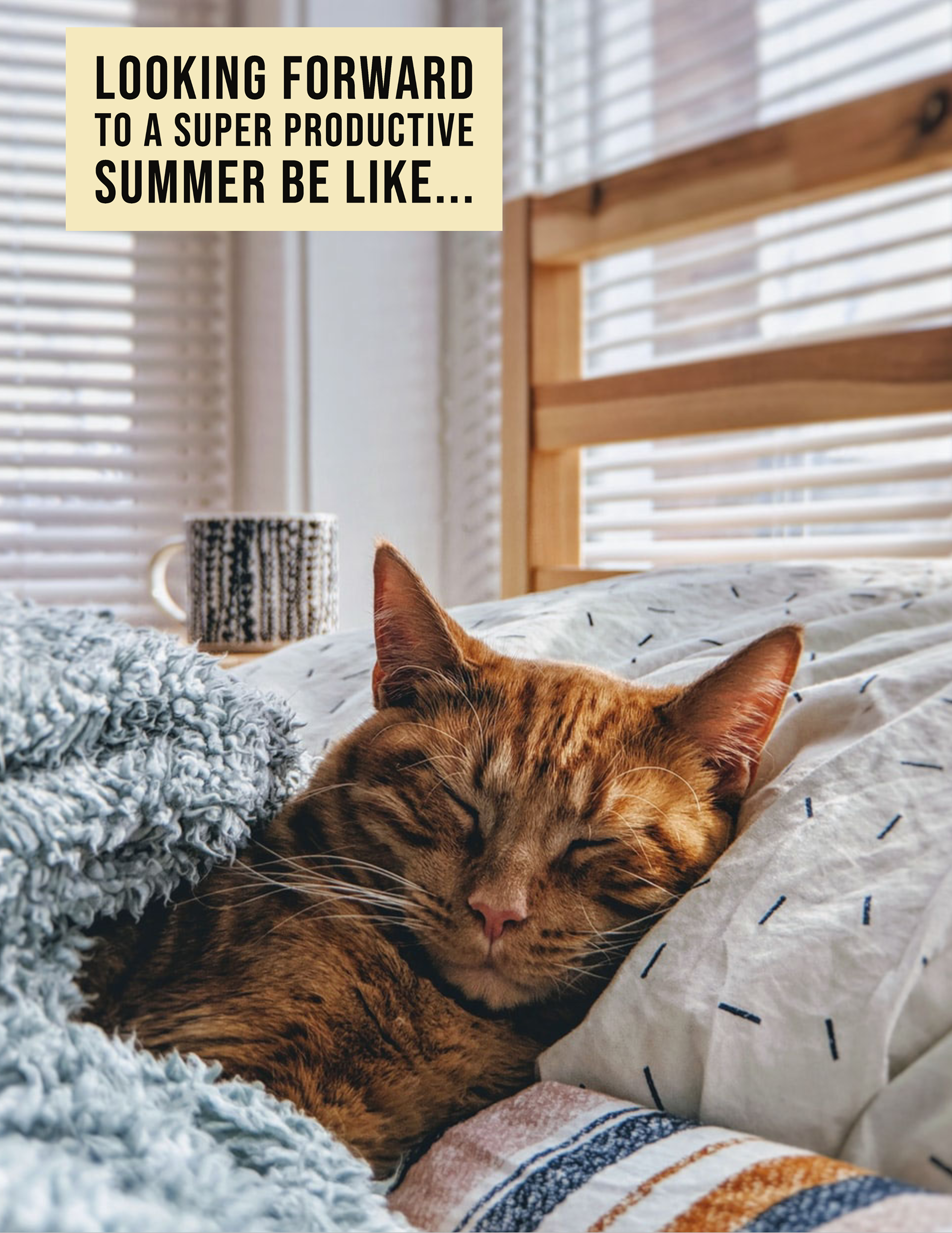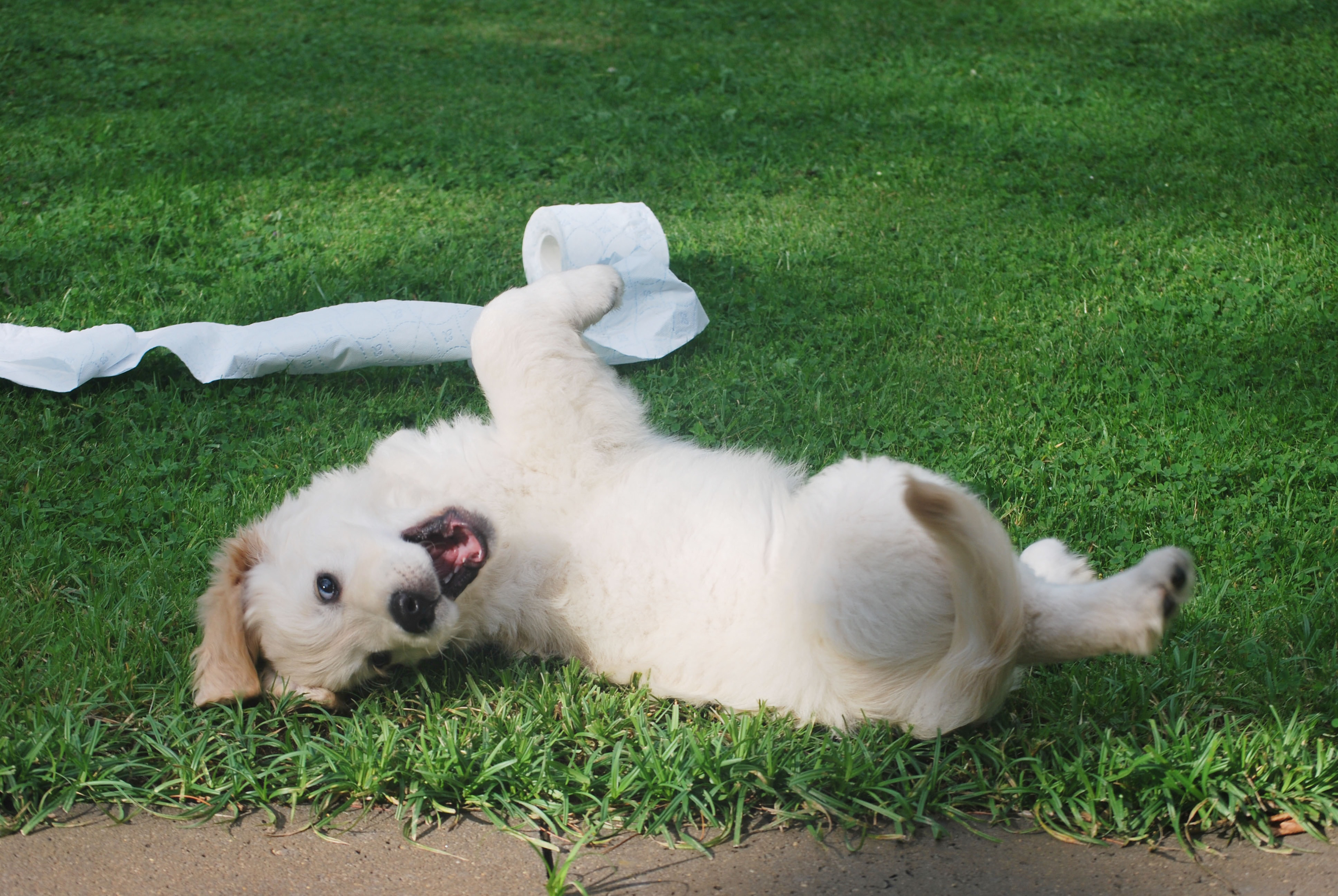 2. Take photos around your house - possibly of your pets and edit them with Adobe Lightroom! This will add some positivity to your followers' feed and brighten their day!

3. Create an Instagram Story Template using Adobe Illustrator or Spark! This is a fun and creative way to interact with people virtually!

Need inspo? Check out our student social channel below!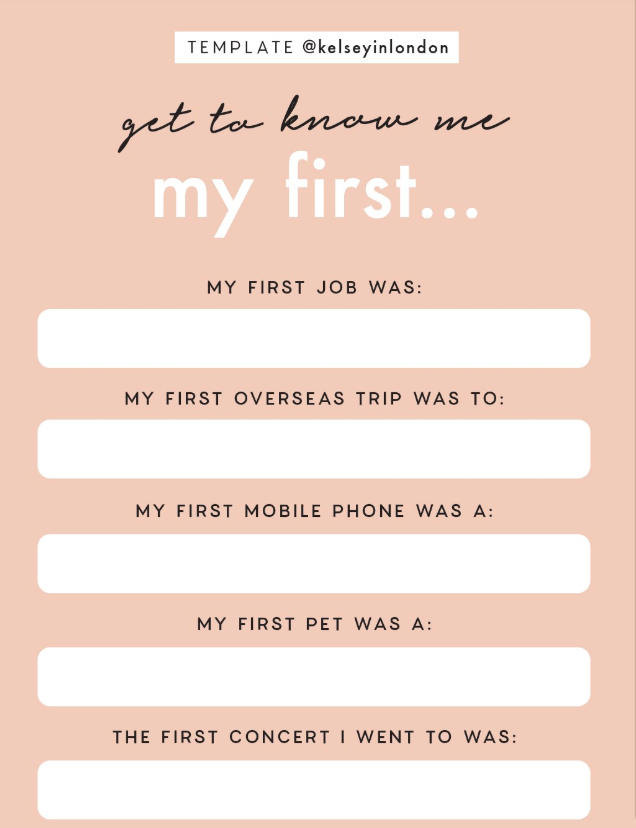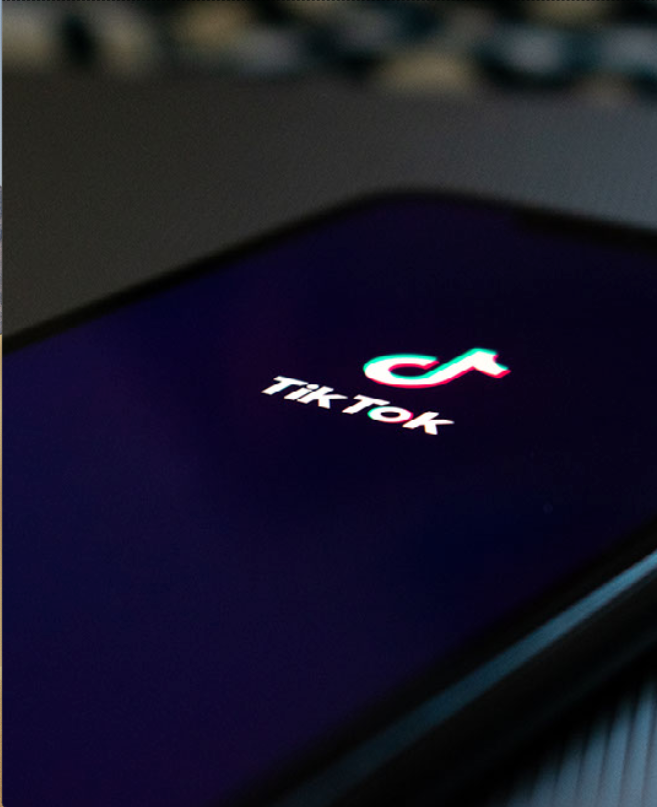 4. Create a TikTok Dance using Adobe Rush! Get off your feet and learn a dance to stay active (and maybe get a few laughs out of your followers).

5. Instead of tabling let students come to you via Instagram Story - use the Questions feature on Instagram story so students can ask you questions about Adobe. Or you can use the "yes/no" button to ask them questions so you can curate a workshop that is most appealing to your viewers.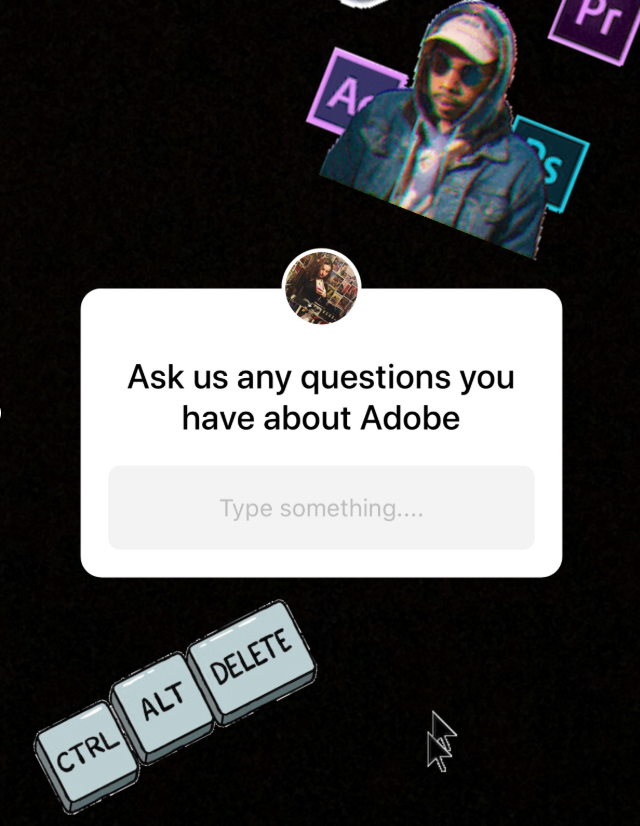 VIRTUAL WORKSHOPS! This is a great way to break up the day and interact with your peers while practicing social distancing. You can use outlets like YouTube Stream, Instagram Live, Google Hangouts OR use Adobe Connect (below) free for 90 days! Invite people to tune in to your workshop and ask them to fill out the online Attendance Form below.
You can teach any of the Social Media topics mentioned above OR anything else you can think of, like: Resume Building, Editing Videos, Creating Logos, Branding, Intro to Graphic Design. See the Creative Cloud below for some more fun ideas!
Workshop Best Practices:
1. Explain what the purpose of the workshop is and why it matters
2. Create a space where students feel safe to create, connect, and contribute
3. Know your audience - use information relevant to the people you are teaching to keep them interested and engaged
4. People learn best in 20 minute increments - so teach for 20 minutes then let them get hands on and work through what you taught for 5 to 10 minutes
5. Creating a safe environment is key - make sure students feel comfortable enough to take risks and fail sometimes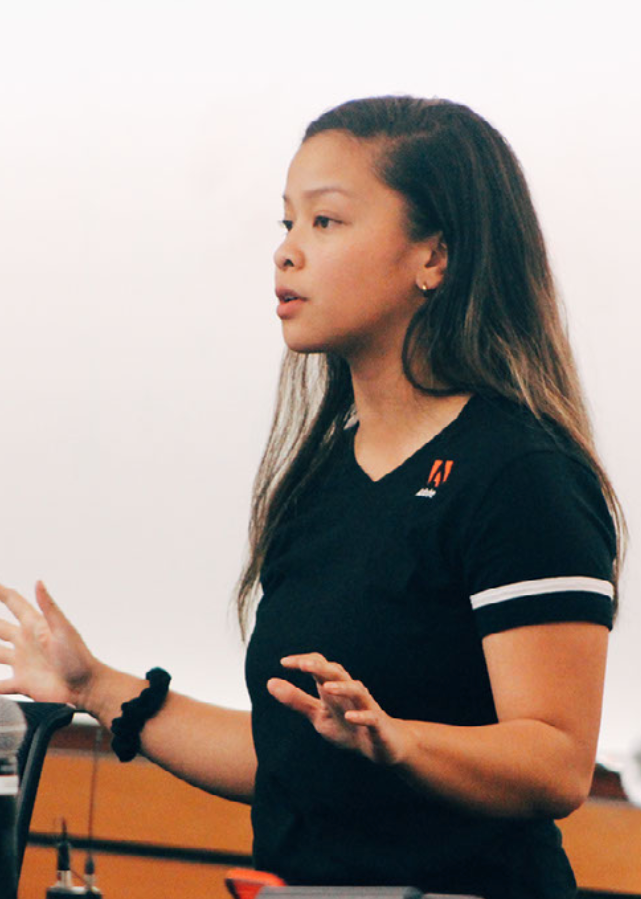 Adobe Portfolio free through May 15
6. If you have ever wanted to start a website, blog, or want a place to display the work you have done in school for potential employers 
Adobe Portfolio
 is a great tool to utilize. Take this time to work on those projects that you may usually put off due to busy schedules.
MORE TUTORIALS TO SATISFY YOUR CREATIVE CRAVINGS!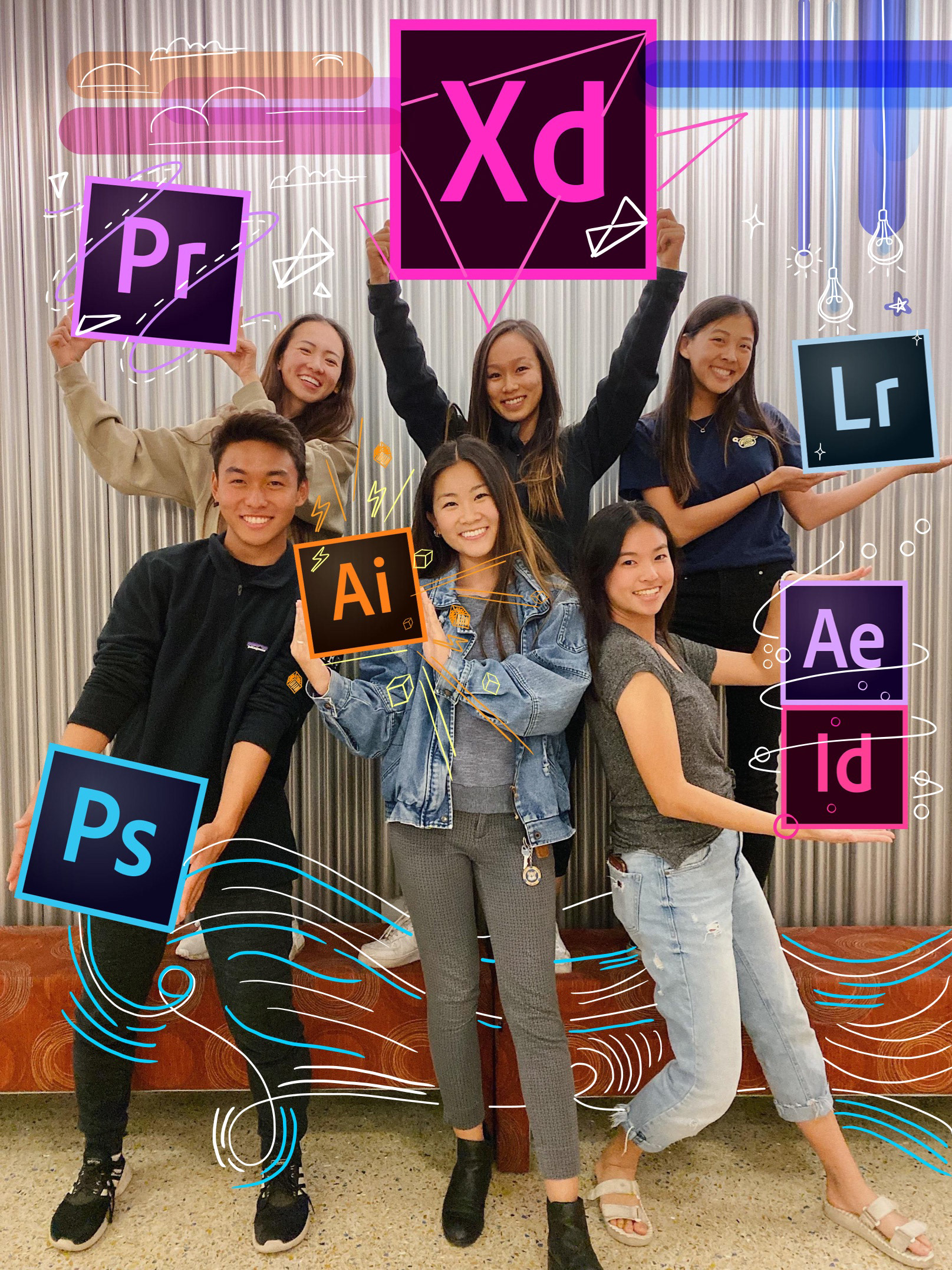 Get Inspired – Join us for Creative Cloud live streams